March 2018 – Welcomes Zach to our team
We are very pleased to welcome Zach Pastoor to our team.  Zach is enthusiastic, positive and brings with him great customer service experience.  If you see Zach picking up or delivering your orders, please welcome him aboard.
February 2018 – Our new website is now launched!!
We are excited to launch the new EES bearing service inc. website.  Thank you to Shauna and Brad at REM Web Solutions for the great work.
Please visit us often to check out the news about us and our industry!
January 2018 – ​2018 Calendars
Hurry, still a few 2018 Shop Calendars (26.75" x 39") still available.    Please call us and we will deliver.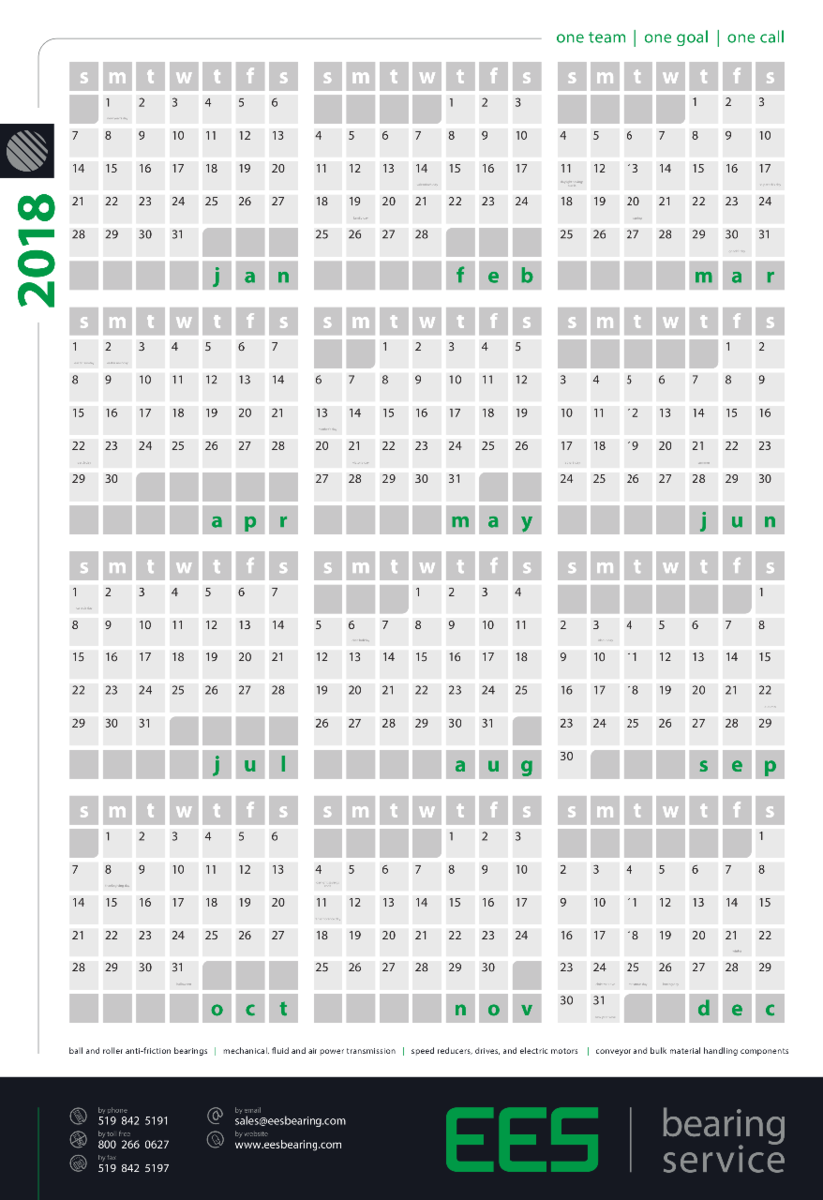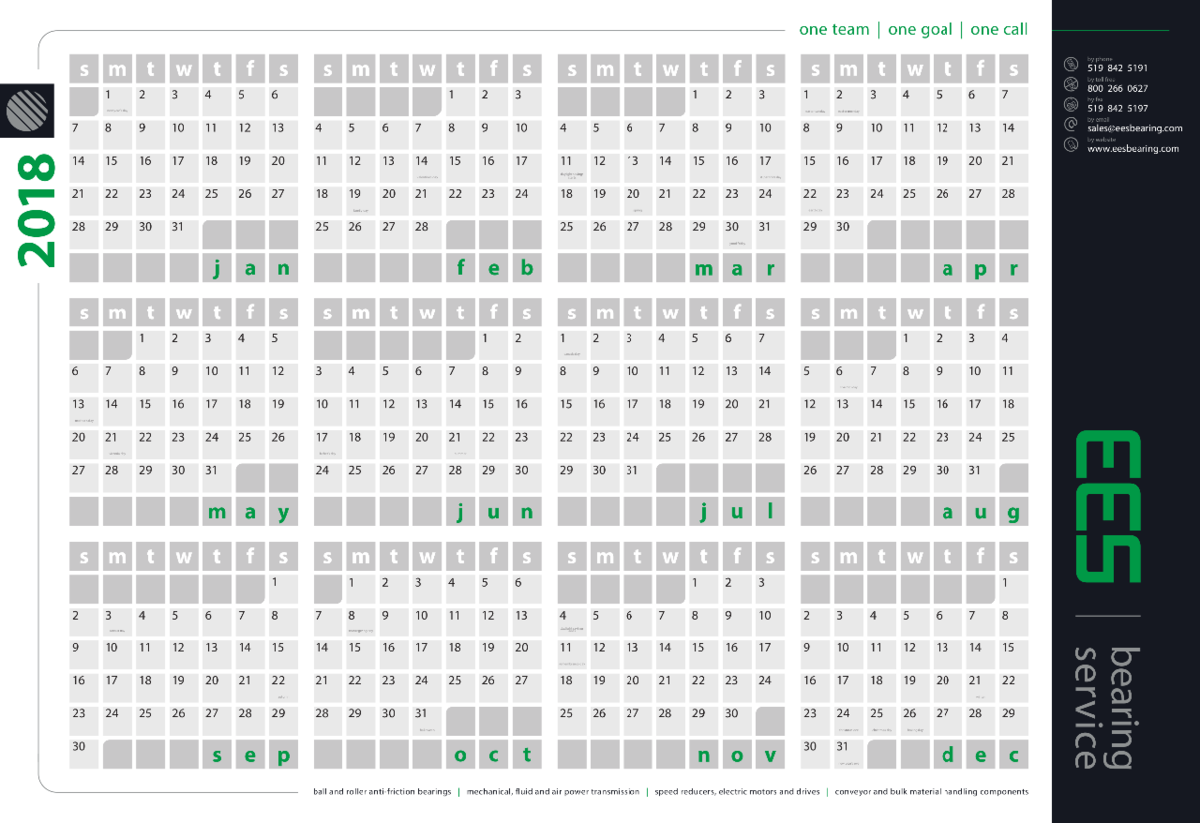 ---